I have discovered a lot of great products that I'm now addicted to over the year, so I thought I'd share these gems with you and why I love them so much!

Nivea Hand Creme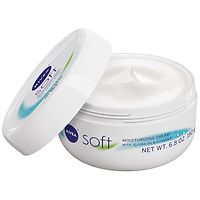 I recently discovered this at my local drugstore. I wanted something that could fit in my purse and would not explode if accidentally punctured by my keys :) I'm also not a big fan of highly scented, flowery lotions. This has a subtle fresh smell, feels GREAT on my skin, and easily fits in my side pocket!



SoftLips Lip Protectant/Moisturizer


I think I might have an addiction problem with this one. SoftLips makes many flavors, but so far Vanilla is my most favorite! It tastes great, makes my lips softly tingle the first few seconds I put it on and keeps my lips moisturized. Plus its super small and fits in my lipstick pouch! So how many times are you supposed to apply chapstick daily before being considered an addict? :)


Garnier Fructis Long and Strong Shampoo
I change my shampoo brands everytime I reach the bottom of the bottle. I just started using this one, as I am trying to grow out my hair, and I LOVE it! I can feel a softness and a strength in my hair that I have never felt with some of the other brands I've used. I would probably put Treseme in second place, which I used right before this one. It smells GREAT, makes my hair shiny and soft, and doesn't cost an arm and a leg at a salon!
Flats
Well, sadly the time has come that I thought I at least had another few years on...no more stilettos :( Any sort of high heel with any length of standing or walking hurts my back more than I care to tell. So, I have graduated onto the "my back is too old to handle those heels" phase :(
But, luckily there are some pretty cute flats out there. I am starting a whole new shoe collection of cute flats, as hopefully I will have quite a few by the time Motherhood rolls around (no, not anytime soon!)
I love flats that are funky, bright colors, have some sort of flare and can be dressed up or down. And if any of you ladies out there wear a size 9 and would like to inherit a new shoe wardrobe, let me know :)
Mitten Gloves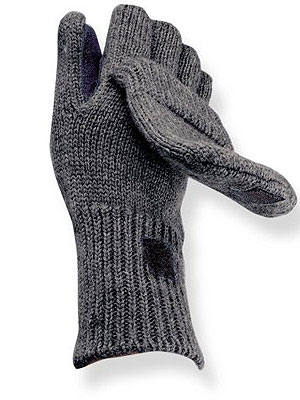 Well, I'm not quite sure exactly what the technical name of these are, but I LOVE THEM. And I know they are only seasonal, but they are one of the best inventions ever!!! I love mittens, but its super hard to do a lot of things without your individual fingers. so....voila! best of both worlds!
Well, I hope you have enjoyed my list of my most favorite items, and even give some of them a try if you are not already addicted to your own version. Or, give me some suggestions if you use something you love even more!!!
and MERRY CHRISTMAS TO YOU!!! I hope you and your loved ones have a wonderful week during this holiday. Remember, calories don't exist during this week :)
I will return next Monday for some Monday Mayhem as the Husband and I are headed to his family's house. It won't be too big of a loss...you shouldn't be blogging during the holidays anyways!!! Take a break from the blogger world and spend time with those you love ;)