Husband and I went to the mall last night for a few purchases, and I noticed that Converse is everywhere! Maybe they never phased out completely, but it sure seems they are back on the popular side.
It is amazing the HUGE selection of styles and prints they've come out with now since those converse high tops I remember...apparently you can even design your own shoe now!
I can remember when I was in Junior High I had these exact pair...
And I'm pretty sure the rule of thumb is, if you've already worn it as a style during your lifetime once, you're probably too old to pull it off when it comes back around...
But luckily Converse has come out with such a wide variety, I can go with a different style this time, right? I think I would be one hot momma in these...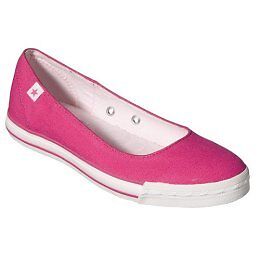 Since I will reluctantly be giving up these....