Happy New Year 2009!
Hope you all had a wonderful celebration of saying good-bye to 2008 and welcoming in 2009!

The Hubby and I rang in the new year in a unique way. After spending some time with our college students from church and playing APPLES TO APPLES (the BEST game ever!), we hopped in the car before midnight (when all the crazies are out driving) and headed for Nashville...
Now, for Christmas this year, Zack says I got him this as a gift...we arrived in Nashville at his favorite sporting goods store, REI at 1:30 am to camp out in front of their store for their Annual Scratch and Dent Sale.
Now, this sale contains all sorts of items that have been returned throughout the year for whatever reason and are sold .20 - .30 cents to the dollar. For instance, if someone bought some shoes, wore them a few weeks and decided they didn't like the fit, they could return them for a money back guarantee. So what happens to those shoes? They're sold at this sale!
So we got there at 1:30 am. This picture pretty much sums up the evening:
By 4 am, we were shaking ourselves sick. Luckily, this was not real camping and our roasty toasty Honda was parked a few feet away in the parking lot :) So that is where we "camped" until 6 am.
Just so you have an idea of how big of an event this is, here are a few pictures to show you the 150-200 people attending. Because we got there at 1:30 am, we were VERY close to the door, compared to the straglers that arrived at 6-7 am (doors opened at 8 am):


In front of us to the door:

From us all the way back:
When the doors opened, it was CHAOS! People were running everywhere. The group in front of us (which was all one group of college kids) scattered through out the store, picked up every item they could hold and ran off to corners of the building to sort through their stacks. That pretty much left NOTHING for the majority of the people behind us.
So we have our strategy already figured out for next year :)
But don't worry...we did not leave empty handed. My one responsiblity was to find North Face jackets. I collected so many, people were looking at me in jealousy :) I finally tracked down Zack and as we sorted through the findings, we ended up only being able to keep a few. Each of us got away with a North Face Denali!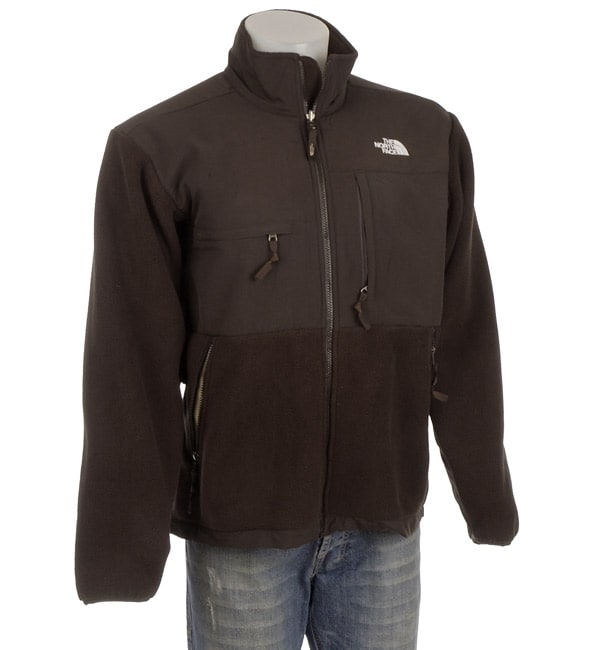 So there you have it...the crazy New Year's Celebration we had. We got lots of other goodies as well...I got a super cute pair of Merrell's, a Columbia rain coat (with a removable fleece interior), and Zack got two pairs of sunglasses, a watch, some socks and another North Face jacket he's been wanting! Happy New Year!