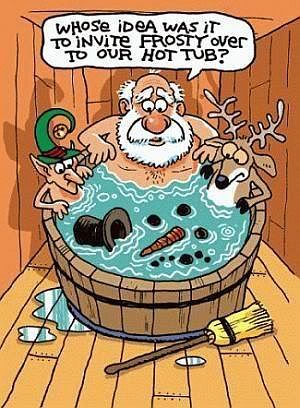 A tee hee hee :) Poor Frosty...I bet he never saw it coming...that, or he gave in to peer pressure...

It's Christmas Time at the Pink Potpourri!!! We finally were able to get the decorations out and put up last night, with a warm, crackling fire and beautiful Christmas music filing the house! Here's the final product of our hard work...


I love this cross picture. We received this beautiful piece at our wedding, and its always sat in our family room. After everything was set up, we sat on the couch to relax and enjoy the beatiful lights and ornaments. I looked over and saw the cross being lit up by the lights and HAD to take a picture.
It was a wonderful reminder that HE is the TRUE meaning of Christmas...and that getting wrapped up in all the decorations, gifts and family traditions can sometimes take our sight away from the beautiful reason we really celebrate this day, Jesus Christ!